Detail
Detail Specification
• Insert Design: Four cutting edges
• The flat cutting edge design produces near-flat bottom profiles.
• Drill diameter: 12.5~65mm
• High Rigidity drill body
• Drill lengths up to 6 x diameter
• Applicable to irregular surfaces and crosshole drilling
*Drill can be customized.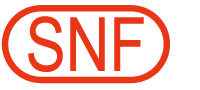 SHANG FUH ENTERPRISE CO., LTD.
ADDRESS:No.59, 402 Lane, Sector 1, Yongxing Road, Wuqi District, Taichung City 43549, Taiwan (R.O.C.)
TEL:886-4-26399239, 886-4-26399289
FAX:886-4-26391786
MAIL:shang.fuh@msa.hinet.net
SKYPE:shangfuh433
Copyright © 2017 SHANG FUH ENTERPRISE CO., LTD. All Rights Reserved.